Éclaireurs
Éclaireur/éclaireuse (Scout): boy and girl Scouts aged between 12 and 16.
Troupe (troop): name given to a section composed of the éclaireurs of a unit.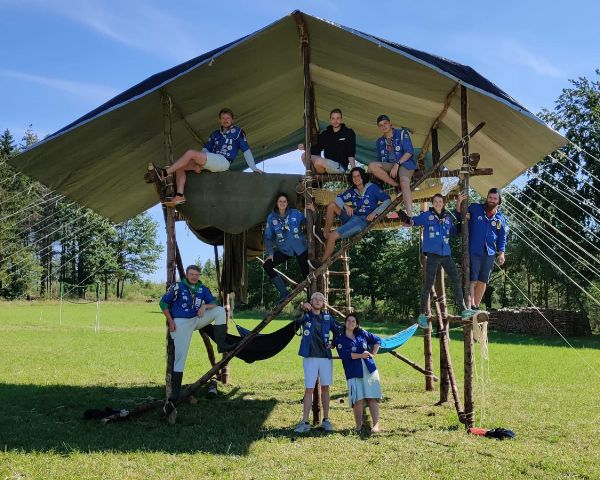 In early adolescence, young people develop a sense of accountability: They take matters into their own hands.

With the troop, and particularly in the smaller group known as the patrol, the boy and girl Scouts take part in the collective design of projects in a spirit of solidarity.
Boy and girl Scouts make plans, have dreams, become accountable and act in the interest of the group.

In Scouts, teenagers share simple moments of life where they can support and motivate each other. Each Scout is given the name of a power animal (totem) associated with an adjective (quali) to reinforce the sense of belonging to the group. In Scouts, teenagers demonstrate their commitment to the Scouting values by making their Promise.